The legal side of blogging is not fun or easy!
May 02, 2022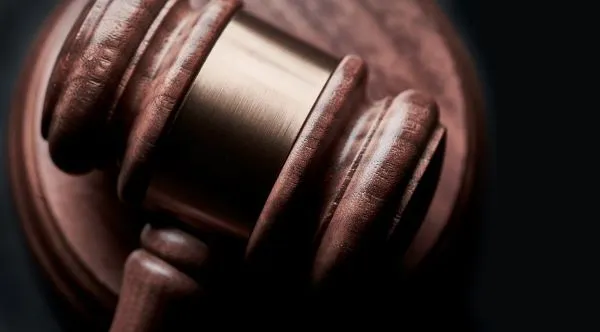 THIS POST MAY CONTAIN AFFILIATE LINKS, WHICH MEANS WE MAY RECEIVE A COMMISSION, AT NO COST TO YOU, IF YOU MAKE A PURCHASE THROUGH A LINK. PLEASE READ MY FULL DISCLAIMER FOR MORE INFO.

Many bloggers struggle with writing their legal pages because they have no idea where to start!
It may seem complicated, intimidating or maybe even boring. Are you confused or overwhelmed? Don't be!
Blogging is a fun and creative way to share your thoughts and ideas with the world, but it's important to remember that there are some legal considerations to keep in mind.
I wasted hours and days trying to write the legal stuff myself. And you know what? It wasn't worth it! I realized I'm not a lawyer and shouldn't waste my time anymore. I could be investing in something that brings me more joy like growing my blog or enjoying family time with loved ones.
To make sure my online blog is in compliance with the law, I knew it was super important to have legal pages on my website.
Hiring a lawyer to handle all of this for you can be very expensive but it does not mean that you should skip over the legal pages!
My friend, Amira at www.aselfguru.com is a lawyer and a blogger who has helped hundreds of entrepreneurs with their legal pages plus thousands of her clients!
She works full-time as a lawyer, but she really loves helping people. With more than 8 years of experience working with entrepreneurs and business owners to help them protect their online businesses legally!
I can't thank her enough for all of the help that she has given me. I'm so glad I found her and her Legal Bundle, which is trusted by thousands of bloggers like me!
Her Legal Bundle comes with 3 legal templates you must have on your blog + 9 additional bonuses!
Here are the 3 legal templates it comes with:
Privacy Policy Template

Disclaimer Template

Terms and Conditions Template
To learn about each template in detail and understand why you need it, check out her blog post here – https://www.ASelfGuru.com/3-ways-to-legally-protect-your-website-blog-and-online-business/
The Legal Bundle was an excellent purchase. All of the templates were idiot proof and it only took me minutes to customize them for my needs! I loved the Legal Bundle and feel like a huge burden has been lifted off my shoulders. Now there's one less thing for me to worry about when running my blog.
The Legal Bundle also comes with 9 bonuses worth $1175! Each template comes with 3 bonuses and is more than 20% off.
Check out the Legal Bundle here