Discover How Ordinary People are Getting Paid to Talk About Brands
Oct 24, 2022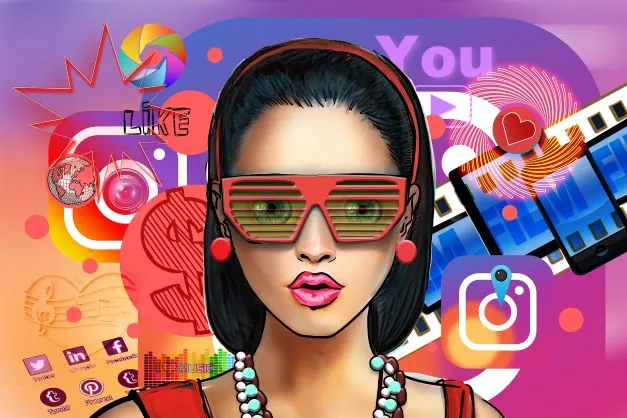 THIS POST MAY CONTAIN AFFILIATE LINKS, WHICH MEANS WE MAY RECEIVE A COMMISSION, AT NO COST TO YOU, IF YOU MAKE A PURCHASE THROUGH A LINK. PLEASE READ MY FULL DISCLAIMER FOR MORE INFO.

Are you looking for a way to make some extra money? Have you ever thought about becoming a brand ambassador? It's a great way to earn some extra cash, and it's a lot of fun too! In this blog post, we will discuss what it takes to become a brand ambassador, and we will give you some tips on how to get started. So if you're ready to start making money, keep reading!
The first thing you need to know about becoming a brand ambassador is that it is not a get-rich-quick scheme. You will not make a lot of money overnight, and you will need to put in some effort to get started. However, if you are willing to put in the work, becoming a brand ambassador can be a great way to earn some extra money.
Traditional Requirements to Become a Brand Ambassador
There are a few things you will need to do to become a brand ambassador. First, you will need to find a company or brands that you want to represent. You can do this by searching online, or you can ask your friends if they know of any companies that are looking for brand ambassadors. Once you have found a few companies that you are interested in, the next step is to contact them and inquire about becoming an ambassador.
You'll need at least 1000 social media followers. That's the minimum requirement these days. Ideally, you should have between 2000 and 5000 followers, but anything over 1000 will suffice. Brand ambassadors are increasingly being chosen for their social media reach, as companies look for ways to connect with more potential customers.
Being a brand ambassador is not for the faint of heart. You need to have an active YouTube channel and be comfortable with being in front of the camera. Brand ambassadors are the face of a company and its products, so it is important that they are able to represent the brand in a positive light. Brand ambassadors need to be engaging and charismatic, with the ability to connect with their audience. They need to be able to talk about the products they're promoting in an enthusiastic and relatable way. Most importantly, they need to be genuine.
In today's competitive marketplace, it takes more than just a pretty face to sell products and services. Brand ambassadors need to be persuasive, articulate, and above all, convincing. After all, their job is to convince potential customers that a particular brand is the best choice for them. This means that brand ambassadors need to be able to think on their feet and come up with creative solutions to objections. They also need to be able to build rapport quickly and establish trust with potential customers.
No Social Media Followers?
Being a brand ambassador is all about promoting a product or service that you believe in. And while social media and video are great tools for doing this, they're not the only options. If you're not comfortable being on camera or don't have a large social media following, I have found a way around this, keep reading . Brand ambassadors come in all ages, shapes and sizes, so don't feel like you have to fit into a certain mold. Just be yourself and let your passion for the brand shine through.
Where to Start to Become a Brand Ambassador
You might be thinking, "I don't know where to start" or "I've written blog posts with little or no results." I get it, I thought I knew how to write a blog post about brands/products, but I was doing it all WRONG!
I'll admit that I was a bit skeptical when my mentor, Chris, told me that he could show me how to get paid to talk about my favorite brands, without a large social media following or appearing on camera. But I was quickly won over by his wealth of experience and his insights into the world of branding. Chris goes above and beyond to help his students succeed. His kindness and generosity are always on display. He has a strong belief in family and community. If you're thinking about becoming a brand ambassador, or if you're just curious about how you can get paid to talk about your favorite brands, I highly recommend learning from someone like Chris who has the knowledge and ability to help you succeed.
Just to recap you DON'T have to: be on camera, have social media followers, be a certain age, look a certain way, have prior experience, have special skills or live in the USA to use the method Chris teaches.
How to Become a Brand Ambassador
Are you tired of struggling to make ends meet? Do you feel like you're always one step behind financially? If so, then this training is for you. This training will reveal exactly how to start generating the income you need to achieve your financial goals. You'll learn from someone with over 20 years experience, and you'll walk away with a plan for starting your own profitable business. Best of all, this training is absolutely free. So if you're serious about changing your financial future, register now and don't miss this life-changing opportunity..