Easy Ways to Make Money Fast
Jul 12, 2023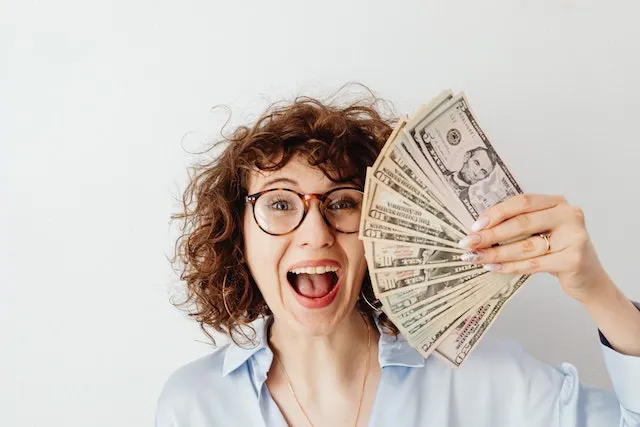 When times are tough, and money is tight, knowing how to make money fast can be a lifesaver. Whether you are struggling to pay bills, trying to get out of debt, or saving for an emergency, there are always ways to earn some extra cash quickly. But making money fast can be challenging, and there are usually a few obstacles to overcome. In this article, we will explore some of the common roadblocks people face when trying to make money fast and provide actionable steps to overcome them. We will also share some proven tips and tricks for earning money quickly and efficiently.
Step 1: Identify Your Skills and Talents
The first step in making money quickly is to identify your skills and talents. Everyone has specific talents or abilities that can be leveraged to earn money. Whether you are good at writing, graphic design, photography, web development, or video editing, there are always people looking for these services. Identify your strengths and find ways to monetize them. You can start by creating a freelancer profile on popular platforms like Fiverr, Upwork or Freelancer. You can advertise your skills on social media platforms where clients can hire you for your services.
Step 2: Look for Temporary or Part-Time Jobs
If you are looking to make money fast, consider taking up temp jobs or part-time positions. These jobs are often flexible and offer quick cash. You can find temp jobs in your area by checking online job boards or contacting temp agencies in your locality. These jobs offer you the flexibility to work according to your schedule and can quickly help you earn a few bucks.
The gig economy has helped many people earn extra income. Services like Uber, Lyft, DoorDash, and others allow you to work flexible hours and make money on your own terms. If you're not big on driving, you can try gig platforms like Task Rabbit or Fiverr, where you can offer any skill or service, from house cleaning to freelance writing.
Step 3: Participate in Online Surveys
Another quick and easy way to earn money fast is to participate in online surveys. Many market research companies pay people for their opinions. You can sign up for survey sites like Swagbucks, Toluna, or Survey Junkie. They offer gift cards and cash rewards for completing surveys. These surveys can be completed in your free time, and the payouts vary depending on the survey's length and complexity.
Step 4: Sell Your Unwanted Items
Selling unused or unwanted items is another quick way to make money. Look around your home and identify items that you no longer need or use. You can sell them on online platforms like eBay, Craigslist, or Facebook Marketplace. Clothes, gadgets, books, and collectibles can be sold quickly and easily to generate some cash in your pocket.
Step 5: Start a Side Hustle
Finally, consider starting a side hustle to earn money fast. You can leverage your skills and start a small business on the side. You can offer services like baking, tutoring, pet-sitting, lawn care, or cleaning services. You can use social media platforms like Facebook, Twitter, or Instagram to advertise your services and reach potential customers.
Conclusion:
Making money fast can be a challenge, but with the right mindset and approach, it is possible. By identifying your skills and talents, finding temp jobs or part-time positions, participating in online surveys, selling unwanted items, or starting a side hustle, you can earn some extra cash when you need it quickly. Overcoming the roadblocks and meeting challenges we discussed above is crucial to success. Remember to be persistent, creative, and consistent in your efforts, and you'll be making money fast in no time! Good luck!